JOIN OUR LISTSERV CONNECT VIA LINKEDIN
---
Our Mission
To advance women's leadership on higher education campuses through the following:
Identifying women leaders.
Developing women's leadership abilities.
Encouraging the use of leadership abilities.
Advancing women's careers.
Linking women to other women and mentors.
Supporting women in mid- and executive-level positions.
We hope you'll join us!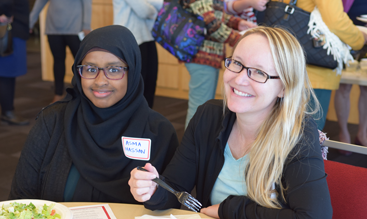 Upcoming Events
Events are designed to promote networking on campus, to develop opportunities for mentorship, and to provide professional and personal development. All are welcome to attend.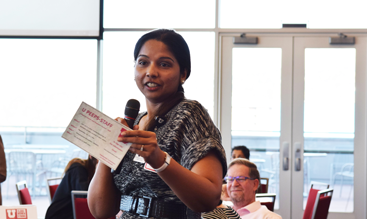 UPEEPS
University of Utah Peers to Enrich and Empower Professional Success (UPEEPS) is a staff mentorship program designed to foster professional growth for women through peer support. Every one of us has unique strengths and experiences to share no matter where we are in our careers. UPEEPS is formatted to facilitate connections and conversations that will enable all of us to aspire and inspire.
The UPEEPS mentorship program webinar series is temporarily suspended. To receive information about future UPEEPS events, please share your information
here
.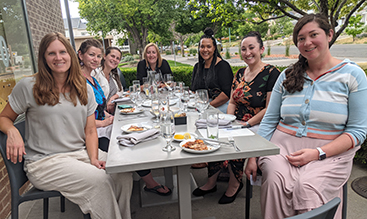 Women of the U Socials
To provide a space for women at the University of Utah to make new connections, form new relationships, and to enhance a sense of collegiality among women across the university, this monthly social provides an opportunity to network and to find solidarity with others on campus.
Make sure to join our
mailing list
to learn about all upcoming events!
Thank you for coming to learn more about the
Utah Women in Higher Education Network – University of Utah Chapter (UWHEN UofU). This group, which originally began in Spring 2017 as
a partnership with the
Presidential Commission on the Status of Women (PCSW),
is the University of Utah's chapter of the statewide
UWHEN
, whose mission is to advance women's leadership on higher education campuses.
Here at the U, our focus is on advancing women's careers, community, and leadership. Specifically, our chapter's vision is to promote women's career development and advancement; to encourage the leadership potential in all women at the U; and to create a community for women with all people at the U, in Utah, and beyond. To fulfill those goals, we have developed several programs and events for the U's staff and faculty. Interested in learning more? There are several ways: click on the links above, reach out to one of our
UWHEN Committee Members
,
join our LinkedIn group
, or
share your email with us
with us so that we can let you know when new things come up.
We hope to see you soon!